Keynote Talks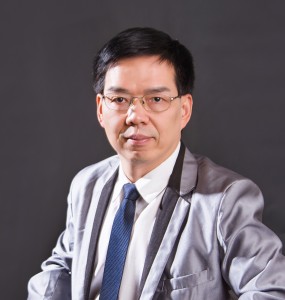 Keynote Talk 1 (Monday, August 27th)
Real World Challenges and Solutions
for System Software
Speaker: Ziang Hu
Vice President, Huawei Silicon Valley Research Institute, Huawei Fellow
Bio
Dr. Hu has 30 years industry and academia experience in compilers, operating systems, parallel and distributed computing, SW/HW co-design, performance optimization and etc. He holds positions in Huawei, NVIDIA, University of Delaware, Temple University, and NUDT. Currently, Dr. Hu is leading system software effort in Huawei across mobile devices, networking devices, and data center solutions.
Keynote Talk 2 (Tuesday, August 28th)
Evolution of Storage Devices, a Hardware and Software Interaction Perspective
Speaker: Sangyeun Cho
VP and Head of Software R&D Center (DS Division) in Samsung Electronics
Talk abstract
From early days of computing, persistently storing bits has involved mechanisms like rotating media and moving heads. Today, NAND flash solid-state drives are replacing such rotating media in almost all high-performance datapaths. Stringent performance, power, and space requirements accelerate the pace of this innovation. Rapid advances in the solid-state memory technology are changing the way storage systems are built for ever. This talk will focus on key hardware and software interactions with this trend.
Bio
Sangyeun Cho is a VP and Head of Software R&D Center (DS Division) in Samsung Electronics. He received the BS degree in computer engineering from Seoul National University in 1994 and the PhD degree in computer science from the University of Minnesota in 2002. In 1999, he joined Samsung Electronics' System LSI Division and contributed to the design of Samsung's flagship embedded processor core family CalmRISC(TM). In 2004, he joined the faculty of the Computer Science Department at the University of Pittsburgh and was promoted to the rank of tenured associate professor in 2010. He joined Samsung's Memory Division in 2012, where he led enterprise NAND flash solutions development and new systems-related research initiatives. His research interests are in the area of computer architecture and systems with particular focus on performance, power and reliability of next-generation embedded and data center systems. He is a senior member of IEEE.